Meet Peter Barnard DMD, FAGD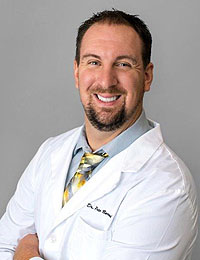 Your Healthy Lifestyle Dentist
Dr. Peter Barnard knew he wanted to become a dentist after working in his uncle's dental practice during high school.  His journey took him to the University of Central Florida where he received his degree in Micro and Molecular Biology and performed cancer research in a biochemistry lab. He then went on to work on a Master's degree in biomedical science at Florida Atlantic University where he was a graduate instructor for gross anatomy and wrote a paper on TMJ (the temporomandibular joint).  He graduated dental school from the University of Pittsburgh where he was awarded the Academy of Cosmetic Dentistry Student Excellence award which was awarded to the student who best exemplifies the credentials of a cosmetic dentist. 
Dr. Barnard began his private practice career in 2009 in Fort Lauderdale where he did comprehensive, family and cosmetic dentistry for three years before moving on to a group practice in Boca Raton. His ultimate dream was to have his own private practice where he could deliver high quality personalized care to his patients and that is what led him here to Stuart.  His dream was fulfilled when he took over Perfect Smile Dental in January 2014, an office that had a rich history of exceptional and personalized dental care.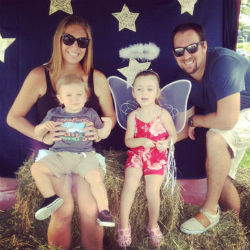 Perfect Smile Dental centrally located in Stuart and provides outstanding comprehensive and cosmetic treatment for children, adolescents and adults. The practice sees patients from Stuart, Palm City, Jensen Beach, Port St. Lucie, Fort Pierce, Port Salerno, Hobe Sound, Tequesta, Jupiter, Palm Beach and Okeechobee.
Dr. Barnard believes that education is paramount and strives to continually take the most up to date continuing education courses in order to be able to pass on new procedures and technologies to his patient care armamentarium. 
Dr. Barnard is a member of:
• The American Dental Association

• The Academy of General Dentistry

• The Atlantic Coast District Dental association

• The Academy of Cosmetic Dentistry
Dr. Barnard is married to his wonderful wife Shauna who was an elementary school teacher before staying at home with their two beautiful children Dylan and Max. The family has two French bulldogs named Riley and Shea. 
When Dr. Barnard is not creating beautiful smiles you can find him coaching his daughter's soccer team, playing golf or spending quality time with close friends and family.